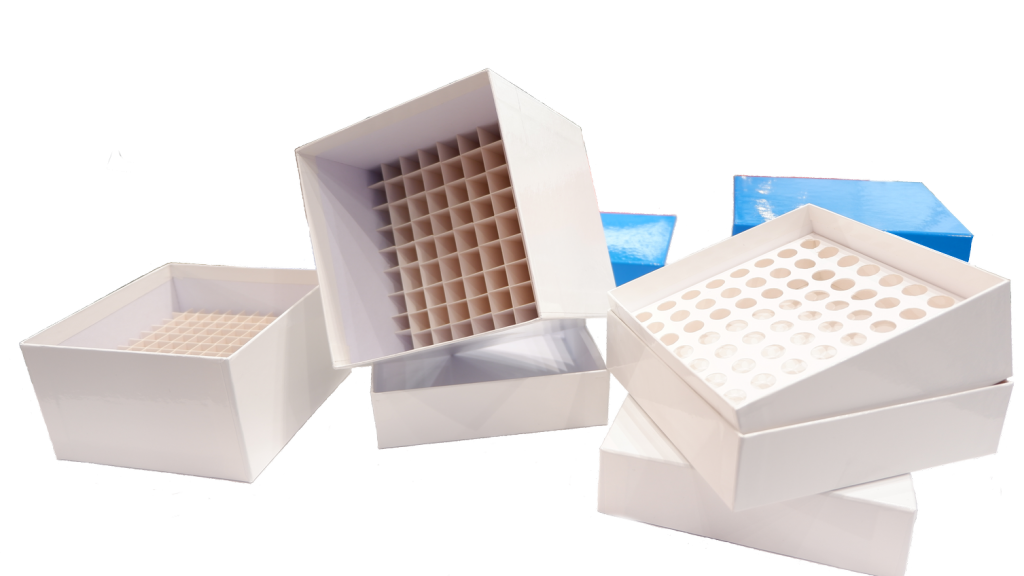 Try Our Product
---
Our local distributor will contact you to arrange free samples for testing.
Ahn Cardboard Cryoboxes
The ahn Cardboard Cryoboxes and Dividers are constructed from a temperature-resistant recyclable cardboard. Their dimensions are 130x130x50mm.
Removable Grid
The grids are removable for low cost storage of your cryogenic samples.
Flexible storage options
Ahn Cardboard Cryoboxes are supplied with 81 (9×9) or 100 (10×10) grid options. These inserts are removable and can be swapped for different purposes, or can even be removed completely.
Cardboard Features
The Cardboard of our ahn Cryoboxes is water-repellent for mor durability and can be recycled after use.
Ordering Information
| Description | Dimensions | Material | Colour | Sales Unit | Cat. No. |
| --- | --- | --- | --- | --- | --- |
| Cryobox B9, includes 9x9 cell dividers | 133x133x50mm | Cardboard | white | case/36 pcs. | 3-640-36-9 |
| Cryobox B10, includes 10x10 cell dividers | 133x133x50mm | Cardboard | white | case/36 pcs. | 3-641-36-9 |