Ahn myTube CrT Cryo Tubes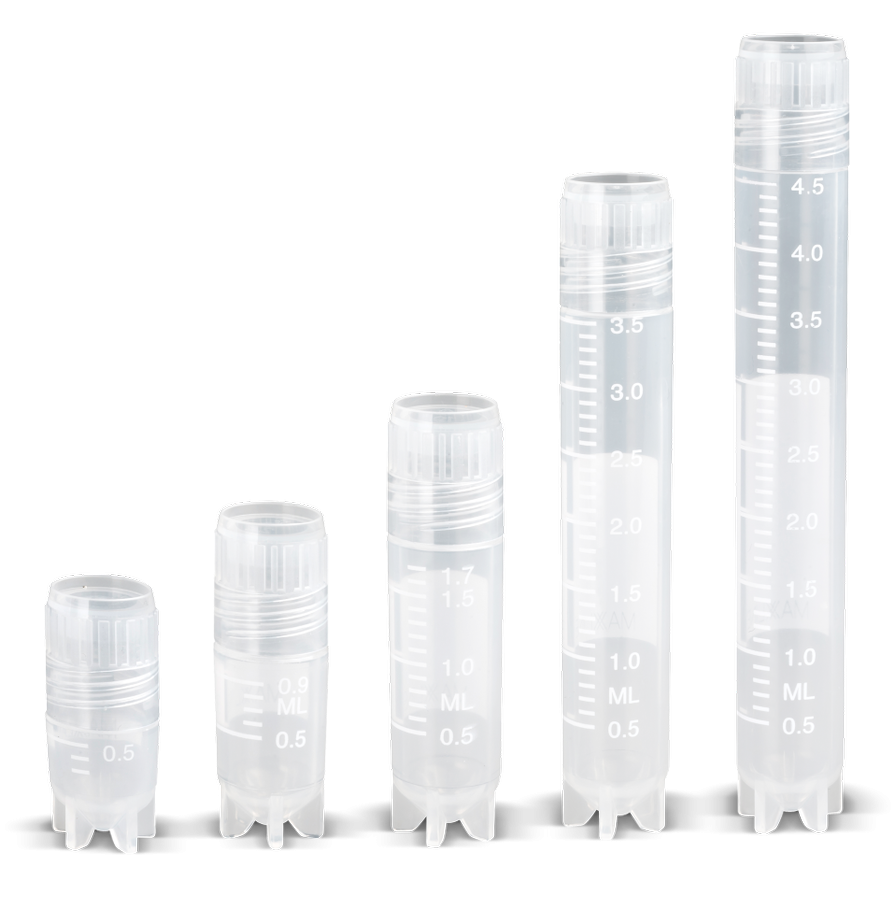 Try Our Product
---
Our local distributor will contact you to arrange free samples for testing.
Ahn myTube CrT Cryo Tubes
The super straight design of the ahn Cryo Tubes with external thread closure saves up to 23 % storage capacity.
Optimized for single handed use and leak proof
With the Quick Seal Design our Cryo Tubes are optimized for single-handed operation and can be opened and closed with only half a turn. The lip seal cap design ensures that the tubes are leak proof.
Graduation marks for easy volume check
The ahn myTube CrT Cryo Tubes feature graduation marks on the tubes which offer a quick and easy volume check in 0.5 mL intervals. (Not available von the 0.5 mL cryo tube) A big writing area for easy sample identification gives you the opportunity to label your samples up to you needs. (Not available for 0.5 mL cryo tube)
Better stability and operation
The star-foot bottom improves the stability and operation of our cryo tubes when they are stored in selected boxes
Ordering Information
| Volume | Height | Colour | Sterilized | Pack Type | Sales Unit | Cat.No. |
| --- | --- | --- | --- | --- | --- | --- |
| 0.5mL | 28.6 mm | clear | Yes | bag | 10x100 | 3-242-51-0 |
| 1.0mL | 36.1 mm | clear | yes | bag | 10x100 | 3-243-51-0 |
| 2.0mL | 47.6 mm | clear | yes | bag | 10x100 | 3-244-51-0 |
| 2.0mL | 47.6 mm | clear | | bag | 2x500 tubes / 1 x 1000 caps | 3-244-50-0 |
| 4.0mL | 73.3 mm | clear | yes | bag | 5x100 | 3-245-51-0 |
| 5.0mL | 88.5 mm | clear | yes | bag | 5x100 | 3-246-51-0 |