myLab® TR-01 30 rpm Tube Roller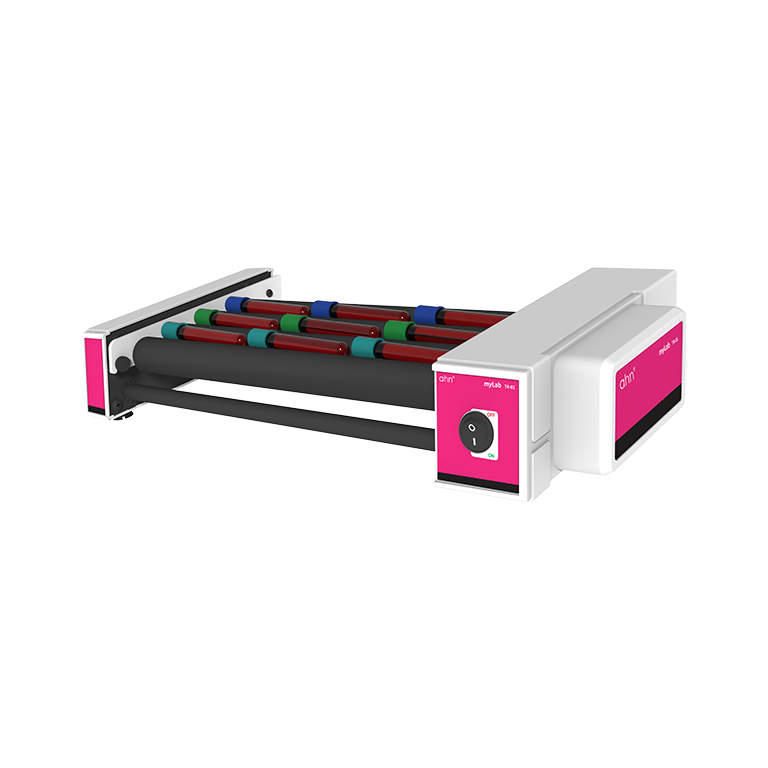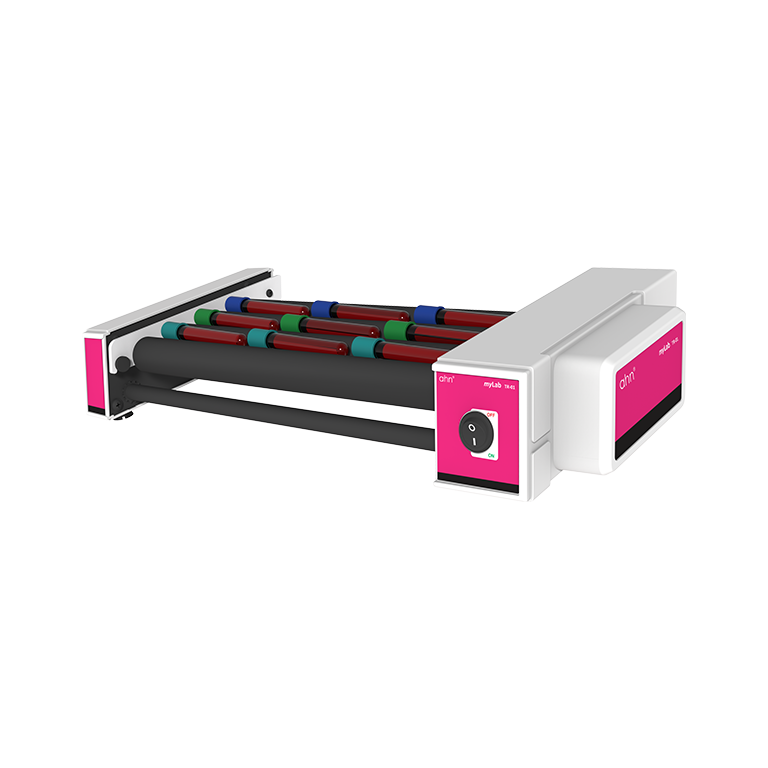 Try Our Product
---
Our local distributor will contact you to arrange free samples for testing.
myLab® TR-01 30 rpm Tube Roller
Usage – mixing of blood samples and viscous substances. Capacity – 9 x 5 mL tubes. Fixed speed – 30 rpm with an accuracy of 2 rpm. Optimal mixing – gentle rocking and rolling movements at a tilt angle of ± 3 degree. Easy maintenance and adjustment – tool free removal and installation of rollers for effortless cleaning and replacing / easy adjustment of spacing to use with different tube diameter. Robust and space-saving design – robust construction for stable operation / small footprint requiring minimum of bench space.
Ordering Information
| Description | Cat. No. |
| --- | --- |
| AHN myLab® TR-01 Tube Roller 30 rpm | 7-200-00-0 |
| Delivery package | |
| --- | --- |
| 1 pc. | Tube Roller 30 rpm |
| 1 pc. | Power supply adaptor |
| 1 pc. | Instruction manual |
| 1 pc. | Warranty card |
| Specifications | |
| --- | --- |
| Run time | Continuous / infinite |
| Noise level | Noiseless operation |
| Roller size | 30 x 330 mm |
| Max. loading capacity | 1.5 kg |
| Protection class | IP 21 |
| Dimensions (WxDxH) | 475 x 201 x 80 mm |
| Weight | 2.0 kg |
Product Literature (Download)