myTube® MCT Microcentrifuge Tubes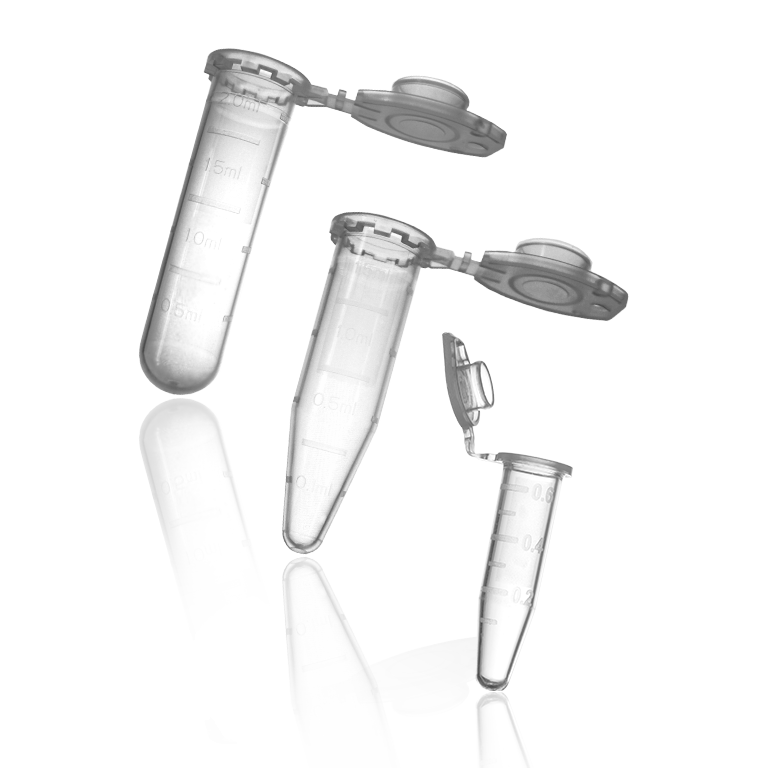 Try Our Product
---
Our local distributor will contact you to arrange free samples for testing.
myTube® MCT Microcentrifuge Tubes
Effortless and secure handling – ergonomic cap design with hinge 15 orientation nibs (1.5 mL/2.0 mL) and safe click lock allows an easy and secure opening and closing of the tube / bottom and cap have no sharp points, gloves will not be damaged / cap of the tube is puncturable. Quick and simple volume check – tubes are equipped with precise graduation marks / 1.5 mL tube with 0.2 mL extra space and 0.5 mL tube with 0.1 mL extra space for freezing/boiling purpose. Easy sample identification – frosted marking area for easy labeling. Optical measurement and unsurpassed clarity. Elimination of contamination and loss of sample – high quality raw material meets standards of purity and is highly resistant to mechanical strain and has an excellent chemical resistance.
Centrifuge specifications:
up to 20.000 x g – 0.5 mL tube
up to 25.000 x g – 1.5 mL/2.0 mL tube
Maintain sample integrity – sterile version available. Sterile handling – micro tubes are autoclavable (opened 121 °C/ 15 min).
Specification
Volume
Height
Colour
Sterilized
Pack Type
Sales Unit
Cat. No.
0.5 mL
31.6 mm
clear
✔️
bag
5x1000
3-116-C5-0
1.5 mL
40.9 mm
clear
bag
16x500
3-205-80-0
40.9 mm
clear
✔️
bag
5x1000
3-207-C5-0
40.9 mm
black*
bag
16x500
3-205-80-7
2.0 mL
41.7 mm
clear
bag
16x500
3-204-80-0
41.7 mm
clear
✔️
bag
5x1000
3-208-C5-0
Product Literature (Download)