myPlate® Microfilterplate System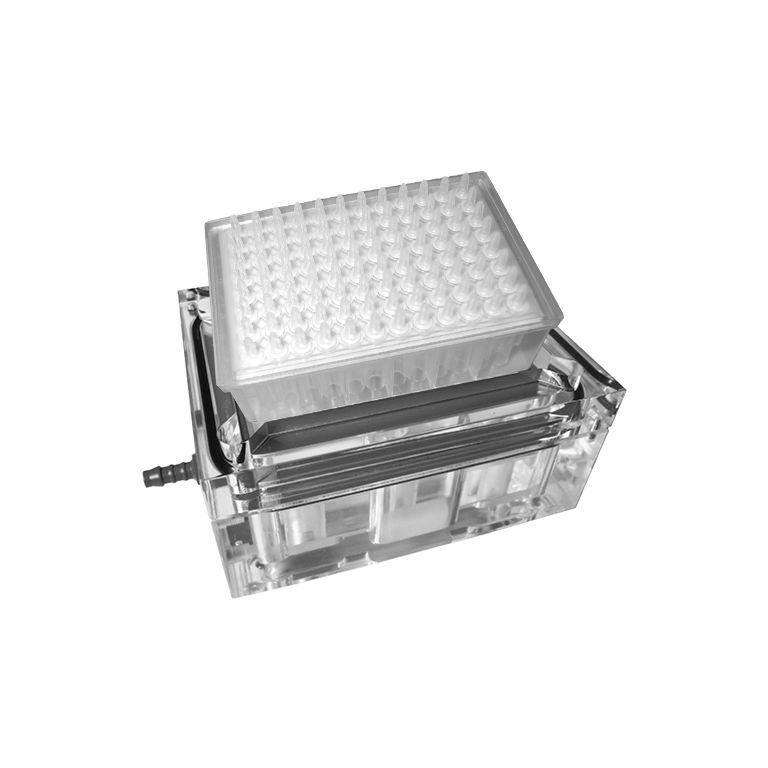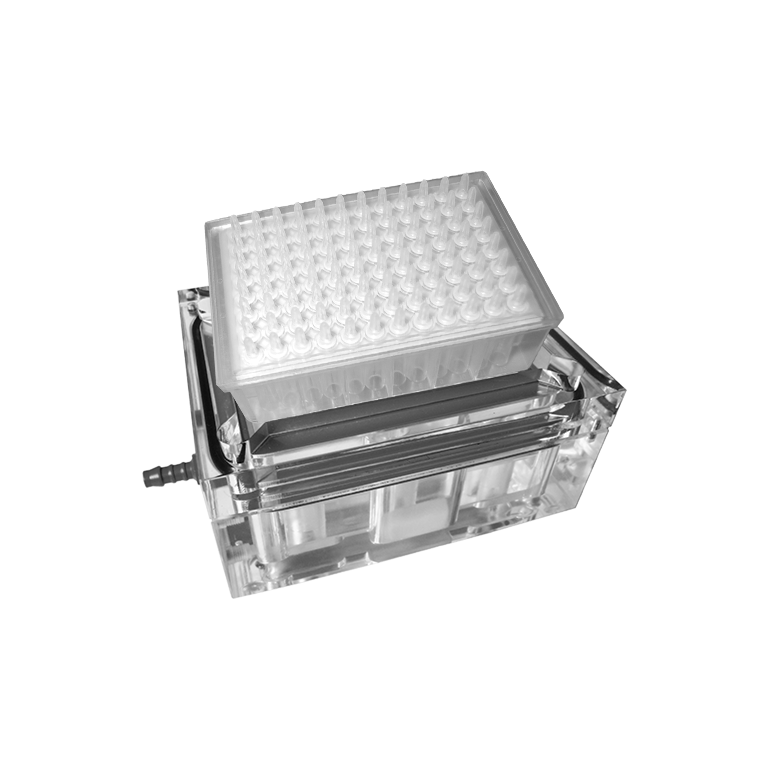 Try Our Product
---
Our local distributor will contact you to arrange free samples for testing.
myPlate® Microfilterplate System
Microfilterplate – 8×12 matrix, 96 individual drip directors, 1.0 mL capacity, in accordance with SBS-Standard, equipped with corresponding filter / receiver plate and vacuum manifold are separately.
Elimination of risk of sample contamination – manufactured from absolutely clear high-quality virgin polystyrene.
Specification
Filter options
SC
FP
Glasfiber (GF) filter characteristics - recommended for the purification of DNA and RNA /
prefiltering of dirty solutions / rapid flow rate and high particle loading capacity
✔️
✔️
Nylon filter characteristics - recommended for filtering protein-free culture media /
recommended for particle removing / hydrophilic / good chemical resistance
✔️
Cellulose acetate (CA) filter characteristics - very low binding affinity / recommended for
applications requiring low protein binding / high flow rates / very low adsorption /
Hydrophobic
✔️
✔️
Regenerated cellulose (RC) filter characteristics - suitable for particle removal from
solvents / used to ultraclean solutions / hydrophilic / very good chemical resistance
✔️
✔️
Polyethylene (PE) filter characteristics - suitable for particle-removing coarse filtration /
can be used both as a prefilter or as support filter in combination with other filters /
hydrophobic / very good chemical resistance
✔️
✔️
Polyvinylidene fluoride (PVDF) filter characteristics - used in general filtration and sample
preparation applications / hydrophilic / low binding affinity / broad chemical and
temperature resistance / high flow rates
✔️
✔️
Ordering Information
| Description - spin column system | Colour | Pack Type | Sales Unit | Cat. No. |
| --- | --- | --- | --- | --- |
| AHN myTube SC 0.8 mL filter tube, GF-F2 filter, 2.0 mL receiver tube | clear | bag | 2x100 | 3-320-20-0 |
| AHN myTube SC 0.8 mL filter tube, GF-N2 filter, 2.0 mL receiver tube | clear | bag | 2x100 | 3-321-20-0 |
| AHN myTube SC 0.8 mL filter tube, CA 0.2 μm filter, 2.0 mL receiver tube | clear | bag | 2x100 | 3-323-10-0 |
| AHN myTube SC 0.8 mL filter tube, CA 0.8 μm filter, 2.0 mL receiver tube | clear | bag | 2x100 | 3-323-11-0 |
| AHN myTube SC 0.8 mL filter tube, CA 1.2 μm filter, 2.0 mL receiver tube | clear | bag | 2x100 | 3-323-12-0 |
| AHN myTube SC 0.8 mL filter tube, PVDF 0.22 μm filter, 2.0 mL receiver tube | clear | bag | 2x100 | 3-322-10-0 |
| AHN myTube SC 0.8 mL filter tube, PVDF 0.45 μm filter, 2.0 mL receiver tube | clear | bag | 2x100 | 3-322-11-0 |
| AHN myTube SC 0.8 mL filter tube, RC 0.2 μm filter, 2.0 mL receiver tube | clear | bag | 2x100 | 3-317-10-0 |
| AHN myTube SC 0.8 mL filter tube, PE 20-60 μm filter, 2.0 mL receiver tube | clear | bag | 2x100 | 3-340-10-0 |
| Description - individual components spin column system | Colour | Pack Type | Sales Unit | Cat. No. |
| --- | --- | --- | --- | --- |
| AHN myTube® SC 0.8 mL filter tube w/o filter, w/ filterring | clear | bag | 2x1000 | 3-331-50-0 |
| AHN myTube® RT 1.5 mL receiver tube | clear | bag | 10x1000 | 3-200-80-0 |
| AHN myTube® RT 2.0 mL receiver tube | clear | bag | 10x1000 | 3-202-80-0 |
| Description - microfilterplate system | Colour | Pack Type | Sales Unit | Cat. No. |
| --- | --- | --- | --- | --- |
| AHN myPlate® FP 96-wells, 1.0 mL, GF-FF filter | clear | bag | 5x5 | 3-210-25-0 |
| AHN myPlate® FP 96-wells, 1.0 mL, GF/N 1.6 μm filter | clear | bag | 5x5 | 3-210-25-2 |
| AHN myPlate® FP 96-wells, 1.0 mL, CA 0.2 μm filter | clear | bag | 5x5 | 3-219-25-0 |
| AHN myPlate® FP 96-wells, 1.0 mL, CA 0.8 μm filter | clear | bag | 5x5 | 3-220-25-0 |
| AHN myPlate® FP 96-wells, 1.0 mL, CA 1.2 μm filter | clear | bag | 5x5 | 3-221-25-0 |
| AHN myPlate® FP 96-wells, 1.0 mL, PVDF 0.22 μm filter | clear | bag | 5x5 | 3-214-25-0 |
| AHN myPlate® FP 96-wells, 1.0 mL, PVDF 0.45 μm filter | clear | bag | 5x5 | 3-218-25-0 |
| AHN myPlate® FP 96-wells, 1.0 mL, Nylon 0.2 μm filter | clear | bag | 5x5 | 3-215-25-0 |
| AHN myPlate® FP 96-wells, 1.0 mL, Nylon 0.45 μm filter | clear | bag | 5x5 | 3-215-25-1 |
| AHN myPlate® FP 96-wells, 1.0 mL, RC 0.2 μm filter | clear | bag | 5x5 | 3-236-25-0 |
| AHN myPlate® FP 96-wells, 1.0 mL, PE 20-60 μm filter | clear | bag | 5x5 | 3-225-25-0 |
| AHN myPlate® FP 96-wells, 1.0 mL, without filter | clear | bag | 5x5 | 3-222-25-0 |
| AHN myPlate® RP receiver plate 96-wells, 1.0 mL | clear | bag | 5x5 | 3-211-25-0 |
| Description - accessories microfilterplate system | Colour | Pack Type | Sales Unit | Cat. No. |
| --- | --- | --- | --- | --- |
| AHN Vacuum manifold, manual | clear | carton | 1x1 | 3-401-01-0 |
Product Literature (Download)