myDpette® Bottle Top Dispenser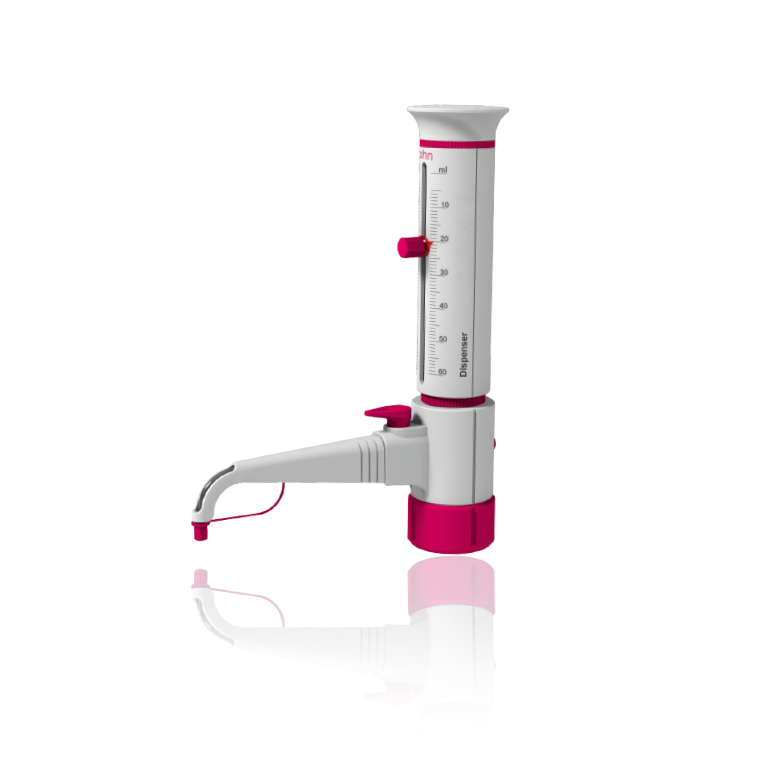 Try Our Product
---
Our local distributor will contact you to arrange free samples for testing.
myDpette® Bottle Top Dispenser
Unique piston mechanism – cleaning of piston and cylinder without affecting the calibration. Dual graduation marks – readability of the volume from both sides. Springless valve design – leads to smooth functioning and high chemical resistance. Eco-friendly – while discharging the tubes in the re-circulation mode, in fast priming, the reagent is being redirected back into the bottle, eliminating any waste of precious reagents, ensuring safety and savings. Easy handling – discharge tube with 360° rotation, makes the bottle label visible all the time / telescoping filling tube compatible with different sizes of reagent bottles / ergonomic grip. Easy to calibrate – complies with ISO 8655-5 standard.
| Description | Sales Unit | Cat. No. |
| --- | --- | --- |
| AHN myDpette Bottle Top Dispenser 0.25-2.5 mL | Carton/1 pc. | 8-700-00-0 |
| AHN myDpette Bottle Top Dispenser 0.5-5.0 mL | Carton/1 pc. | 8-701-00-0 |
| AHN myDpette Bottle Top Dispenser 1.0-10.0 mL | Carton/1 pc. | 8-702-00-0 |
| AHN myDpette Bottle Top Dispenser 2.5-25.0 mL | Carton/1 pc. | 8-703-00-0 |
| AHN myDpette Bottle Top Dispenser 5.0-50.0 mL | Carton/1 pc. | 8-704-00-0 |
Delivery package
1pc.
Bottle top dispenser
4 pcs.
Adapters (28, 38, 40 and 45 mm screw cap)
1 pc.
Telescopic filling tube
1 pc.
Re-circulation tube
1 pc.
Calibration tool
1 pc.
User manual
1 pc.
Certificate of conformity
1 pc.
Calibration report
1 pc.
Warranty card
Product Literature (Download)