pipet4u® Oasis Pipette Controller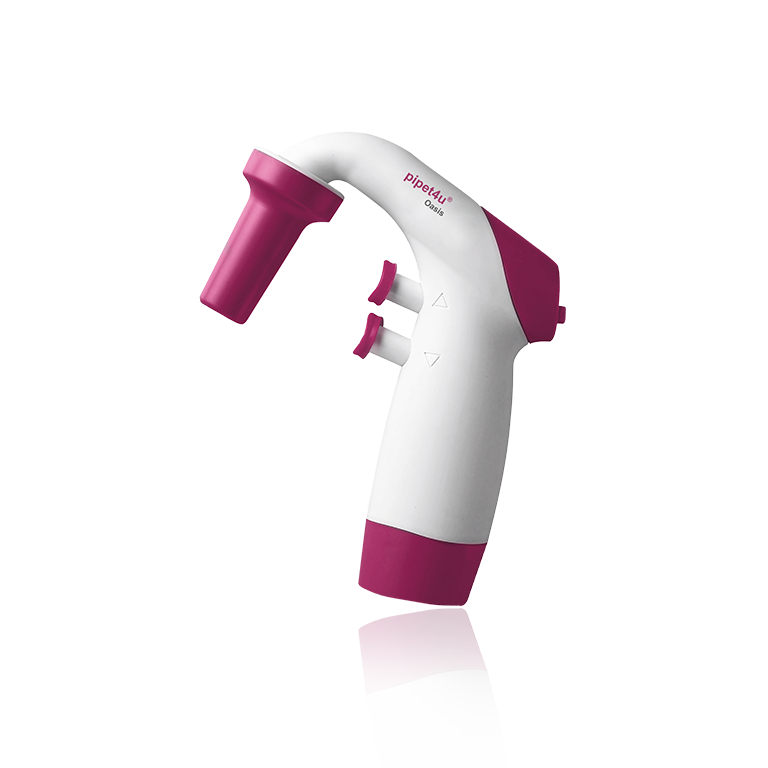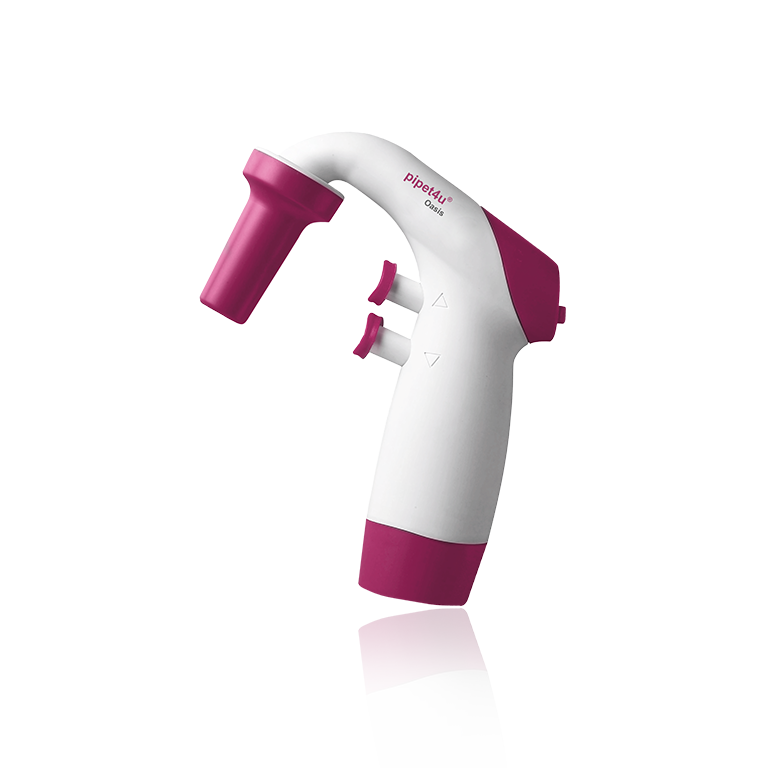 Try Our Products
---
Our local distributor will contact you to arrange free samples for testing.
pipet4u® Oasis Pipette Controller
Comfortable and effortless pipetting – light weight pipette design / smooth push buttons for precise pipetting control / ergonomic design for easy operation / cordless working (holds charge up to 8 hours) / quiet high-powered motor. Contamination control – replaceable membrane filter to minimize risk of contamination. Speed setting – adjustment of pipetting speed on sample viscosity with 3 selectable speeds. Sterile handling – autoclavable pipette cone (120 °C / 15 min).
Ordering Information
| Description | Sales Unit | Cat. No. |
| --- | --- | --- |
| pipet4u® Oasis Pipette Controller 0.1-100 mL | Carton/1 pc. | 8-300-00-9 |
| Description - spare parts | Sales Unit | Cat. No. |
| --- | --- | --- |
| 0.2 μm PTFE membrane filter | Bag/5 pcs. | 8-300-00-9 |
| 0.45 μm PTFE membrane filter | Bag/5 pcs. | 8-300-04-0 |
| Silicone adapter | Bag/1 pc. | 8-300-01-0 |
| Pipette cone | Bag/1 pc. | 8-300-02-8 |
| Delivery package | |
| --- | --- |
| 1 pc. | Pipette controller |
| 2 pcs. | PTFE Membrane filters (0.2 μm/0.45 μm) |
| 1 pc. | Charger (EU) |
| 2 pcs. | NiMH batteries |
| 1 pc. | Wall mount bracket |
| 1 pc. | Desktop stand |
| 1 pc. | Instruction manual |
| 1 pc. | Warranty card |
Product Literature (Download)