AHN myTip® RL – Reload System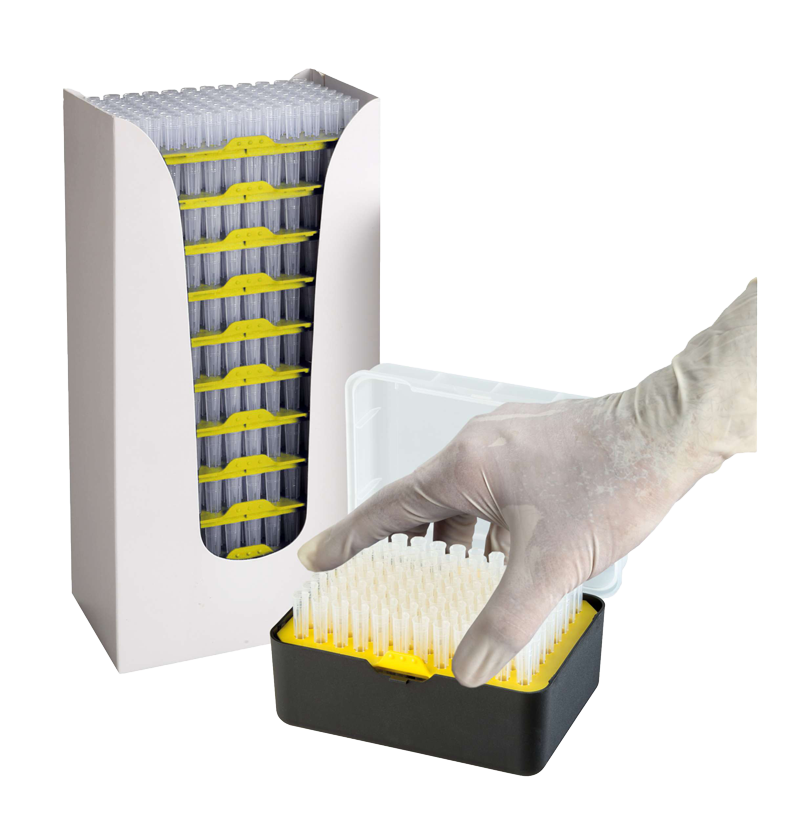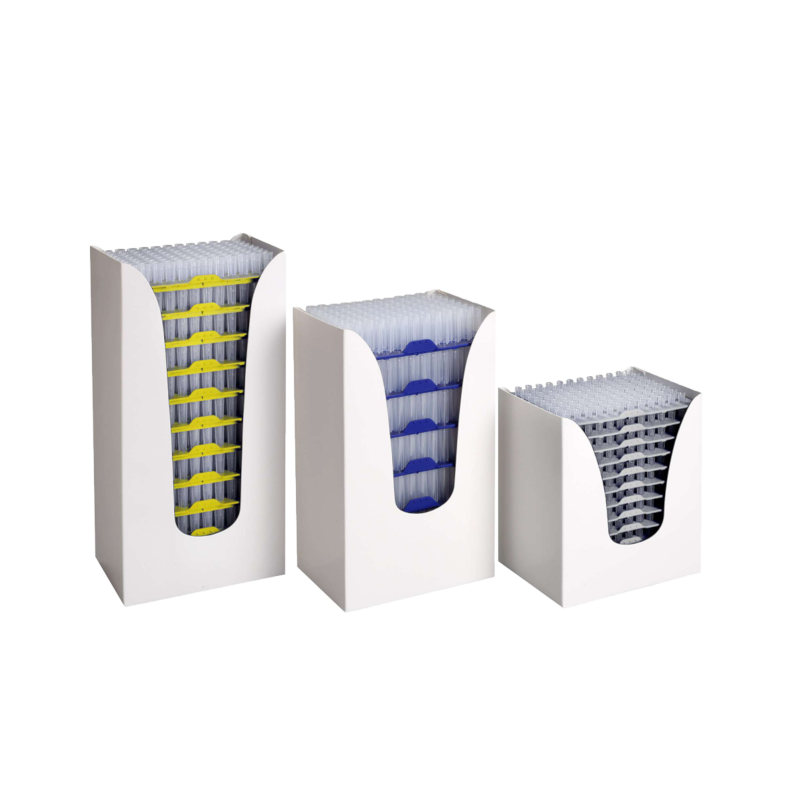 Try Our Product
---
Our local distributor will contact you to arrange free samples for testing.
Save your time with AHN myTip® Tip Reload System
The AHN myTip® tip reload system is a user-friendly, affordable, and eco-friendly tip reload system for the modern laboratory. With this innovative pipette tip reload system, you can do important research without worrying about the cost of tips or adding extra plastic waste to the environment. Why stick with traditional bulk or racked systems when you can save the future for the next generation of researchers with the AHN tip reload system?
Easy to use tip reload system
The intuitive design and user-focused engineering of the AHN myTip® tip reload system makes refilling empty racks quick and effortless. The refill towers can be opened by simply sliding the cover to the top. Once accessible, the 96-tip refill plates can be readily transferred onto an empty rack with one hand while the other holds a pipette. This streamlined, tool-free approach minimizes any potential downtime during high-throughput liquid transfer. With AHN tip reload system you can save time on the mundane so you can focus on more exciting parts of research.
Space efficient tip reload system
At AHN we recognize that space is of the utmost importance in modern life science labs with all the new benchtop equipment that has revolutionized the industry. In order to maximize the space efficiency and convenience of AHN myTip® reload towers, we designed the system to offer the best tip to square inch ratio. This means that you can pack more refill tips into a limited area without needing to move important instruments out of the way when carrying out liquid transfer tasks. The fully stacked tip reload towers can easily fit in narrow spaces on most workstations making them the perfect choice for space restricted settings.
Eco-friendly tip reload system
At AHN we prioritize environmental stewardship and we always work to ensure a minimum environmental impact with our plastic lab supplies. The AHN tip reload system is designed to reduce plastic waste by over 60% as compared to conventional approaches of refilling pipette tips. Your lab can go green with the AHN tip reload system.
Tip reload system with a Universal Fit
The best feature of the AHN tip reload system is the excellent tips that work with pipettes from all of the leading brands. The cost effective universal-fit model allows you to adapt the AHN tip reload system to the pipetting system in your lab without spending extra on a shiny new set of pipettes. Manufactured from premium grade virgin polypropylene in diamond polished Swiss molds, these cross-compatible pipette tips have best-in-class transparency. Each tip is certified free of DNases, RNases, and pyrogens. Your pipette will feel premium with tips from the AHN tip reload system.
Tip reload system with lower shipping costs
Anyone familiar with the shipping industry will know that shipping charges are based on volume and weight metrics. The higher of the two is often used to calculate the final shipping costs billed to the customer. With the AHN myTip® tip reload system, you can save up to 75% of the shipping costs as compared to ordering racked or bulk tips. With the AHN tip reload system you can start planning for that end of year party with all the savings from your delivery bill!
Try out a free sample of the AHN myTip® tip reload system
We are so excited to share this eco-friendly, cost-effective tip reload system with you that we are willing to send you a sample on the house! Yes, that is right, you can contact us today to order your free sample of the AHN tip reload system from anywhere in the world and we will ship it right to your door. So, what are you waiting for? Order your tip reload system today by clicking the link below!
Specification
| Volume | Length | Colour | Sterilized | Pack Type | Sales Unit | Cat. No. |
| --- | --- | --- | --- | --- | --- | --- |
| AHN myTip® RL 10µL | 31.20 mm | clear | | reload | Case/10x10x96 | 1-002-C1-R |
| AHN myTip® RL 10/20µL XL | 45.80 mm | clear | | reload | Case/10x10x96 | 1-062-C1-R |
| AHN myTip® 200µL | 53.40 mm | clear | | reload | Case/10x10x96 | 1-121-C1-R |
| AHN myTip® 300 µL | 59.35 mm | clear | | reload | Case/10x8x96 | 1-127-C2-R |
| AHN myTip® 1000 µL | 84.30 mm | clear | | reload | Case/10x5x96 | 1-202-C3-R |
| AHN myTip® 1250 µL | 97.50 mm | clear | | reload | Case/10x5x96 | 1-205-C3-R |