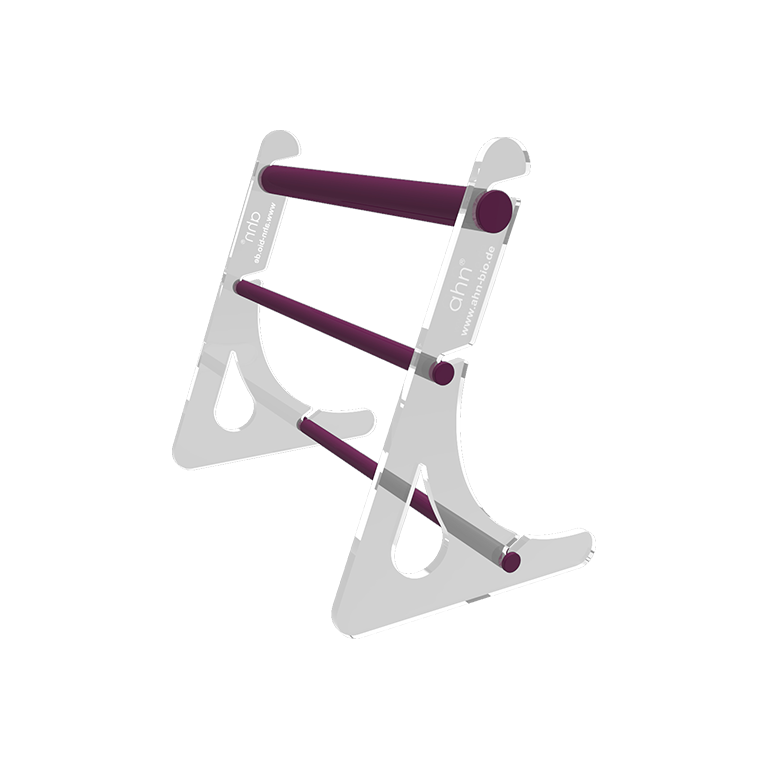 Try Our Product
---
Our local distributor will contact you to arrange free samples for testing.
AHN Pipette Stands
AHN offers multiple Pipette Stand options. Starting with the fixed place pipette stands for 1, 4 or 6 pipettes – single and multichannel, depending on the stand version, closing the pipette stand line with variable place pipette stands accommodating 1 or 6 pipettes.
AHN Pipette Stand line enables you safe and effortless handling and storage of your pipettes. Thanks to its smart and convenient design AHN Pipette Stand line can be easily assembled and disassembled for cleaning purposes. Gather your pipettes on the 6 place variable or fixed place pipette stand and eliminate the need of separate stands for single and multi-channel pipettes. Four colour options are available ranging from white, black, transparent and magenta.
Products related to AHN Pipette Stands
Ordering Information
Description - Acrylic pipette stands
Colour
Sales Unit
Cat. No.
1 place pipette stand for manual multi channel pipettes fixed place
white
Carton/1 pc.
8-130-02-9
4 places pipette stan for manual single channel pipettes fixed place
white
Carton/1 pc.
8-130-00-9
6 places pipette stand for manual single channel pipettes fixed place
white
Carton/1 pc.
8-131-00-9
AHN myPette® Pro pipette holder for shelf mounting
white
Carton/1 pc.
8-133-01-9
6 places carousel stand for AHN myPette® Pro pipettes
white
Carton/1 pc.
8-133-00-9
Description - Acrylic/Aluminium pipette stands
Colour
Sales Unit
Cat. No.
1 place pipette stand for manual single and multi channel pipettes variable place
clear/magenta
Carton/1 pc.
8-132-01-8
6 places pipette stand for manual single channel pipettes variable place
clear/magenta
Carton/1 pc.
8-132-00-8